29 July 2022
Not Pulp Fiction – Volume II: A Sustainability-Led Future
In 2018 we explored the global market demand for paper and whether digitalization was having an impact on the paper and forest industry. Despite graphic paper (used for newspapers and writing paper) declining, demand for packaging, hygiene products such as tissues and wipes, and plastic replacement products was growing.
Sustainability was moving up the agenda, bringing new legislation on recycled waste, ultimately leading to increased competition and prices for virgin pulp. Even in 2018, we were starting to experience supply restrictions. So, roll forward four years, we examine how, as industry leaders of electrical grade paper and board, Weidmann is addressing changes within the industry.
Increasing efforts in sustainability
Almost all global industry sectors must incorporate new regulations and consumer concerns related to sustainability into their business strategy. Legislation to combat climate change and promote biodiversity is positively impacting forest products as businesses look to substitute plastics and demand grows for paper-based packaging. In addition, the industry is seeing demand increase for textiles based on alternatives to cotton and other materials using dissolving wood pulp.
ICFPA (International Council of Forest & Paper Associations) President Derek Nighbor comments;
"Forestry workers and forest products are in the unique position to drive our move to a lower-carbon world through sustainable forest management, advancing the forest bio-economy, and recovering more paper and paper-based packaging for recycling."  
At Weidmann, most of our products are made from 100% softwood fibers (pulp) and water, ensuring the pulp remains unbleached with no added chemicals, formaldehyde, or petroleum-based products. In addition, our materials are manufactured using the inherent bonding properties of cellulose (hydrogen bonding), eliminating the need for any chemical binders; in other words – using only water, heat, and pressure.

Increased demand for packaging and construction materials
The growth opportunity for paper and wood-based products to replace plastics and building materials is critical for customers and consumers. More recently, the industry has seen forest products play a crucial role during the Covid-19 pandemic in the supply of tissue products in the health and hygiene sector, including anti-bacterial wipes and facemasks.
According to the April 2022 McKinsey's Paper, Forest Products, and Packaging Practice,
"Going forward, forest products are emerging as real alternatives to help address sustainability challenges in textiles, building materials, and packaging."
Weidmann specializes in producing cellulose-based papers and can use its extensive knowledge of paper materials to produce high-quality products for various applications and industries.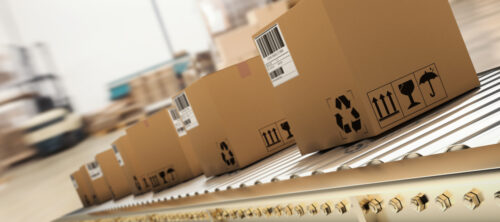 Behavioral changes
As more people work from home and demand for online shopping increases, changes in consumer behavior are significantly impacting product innovation trends, e.g., lightweight, cheaper materials. As a result, product innovation will inevitably include using new materials, altering production processes, and incorporating more recycled and hybrid paper options.
Weidmann is committed to technical progress and innovation thanks to state-of-the-art diverse laboratory equipment and a global team of skilled engineers. Our research and development projects reflect changes and pressures on the industry to develop alternative paper and board solutions.

Summary
As discussed earlier, it is possible to adapt your business to accommodate industry and consumer changes. However, it is also important to not only factor in external forces that impact the paper and forest products industry, but all industries.
Supply chain issues – following the Covid-19 outbreak, this has exacerbated the shortage of wood products, workforce issues & continuing logistics problems. Weidmann can manage volatile market conditions and demand supplier quality through strategic sourcing.
Increased regulations – global traceability, sustainability and packaging-waste regulations, and changes in customs regulations are a few examples of the increasing hurdles Weidmann and other businesses operating in the paper and forest industry sector are having to overcome.
Looking ahead to the next four years, we expect continued market challenges coupled with the ever-increasing demand for sustainability. By working closely with suppliers and customers alike, it is possible to deliver quality products on time and on budget while working towards achieving our goals of protecting and restoring the planet.
Read 'Not Pulp Fiction – Volume I'
Not Pulp Fiction: A New Pressure on the Paper and Forest Product Industry