Offering a combined 170 years of experience in supplying insulation technology solutions to the energy sector, Weidmann Electrical Technology AG and Elin Insulations FZ LLC are a force to be reckoned with.
This bond was strengthened in 2010 when the Weidmann Elin partnership was formed. Benefitting from Weidmann's long history and expertise in the production and supply of transformer insulation board, paper, and components and the convenient location of the Weidmann Turkey facility, Elin Insulation can respond quickly and knowledgeably to customers' demands.
In 2004, the partners started operations as a General Trading Company in Dubai, UAE, to supply transformer parts, insulation, and accessories to regional customers. Very soon, the business identified the need for an insulation processing center leading to the incorporation of Elin Insulation FZ LLC in 2007 in Ras al Khaimah, UAE.
From just four machine operators, the business has quadrupled to cater to customers in the UAE, Oman, Saudi Arabia, Kuwait, and Qatar. Products supplied across the Middle East include:
Insulation Kits for Windings
Core & Active Part Insulation
Processed Wooden Core Beams
Slit DDP
Rolled Cylinders for windings
Pressboard / Densified Wood Rings, etc.
Elin Insulation FZ LLC has recently been honored by the UAE – Ras al Khaimah Economic Zone Government for its achievement of 15 years of operation.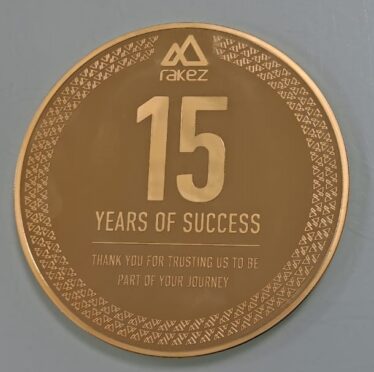 Weidmann is also honored to be part of Elin's journey to support business growth by sharing its deep-rooted knowledge in transformers' design, development, and operation. Weidmann works closely with its customers to deliver high-quality, innovative products and service solutions.