5 June 2022
10 Ways Weidmann is Committed to Sustainability
Today, environmental concerns and sustainability are top of mind for businesses around the world. As a company dedicated to energy efficiency and green technology solutions, we believe in reducing CO2 emissions while using renewable resources wherever possible. That's why we have outlined ten ways that Weidmann Electrical Technology adheres to sustainable practices within our operations:
1. Offer a wide range of enhanced thermal class materials that improve the performance and life of transformers used in renewable energy generation
Transformers are essential for a renewable energy system. They change the voltage coming in from the grid so a generator can produce more power. In addition, our insulation technology enables such transformers to operate at higher temperatures and reduce the risk of failure.
INSULutions® DPE (Diamond Pattern Enhanced Paper) is a grade of layer insulating paper that can reduce costs and improve the reliability of your liquid-filled distribution transformer. DPE has a Thermal Class of 130 °C in mineral oil (25 °C higher than Kraft paper and 10 °C higher than thermally upgraded Kraft paper) and 140 °C in natural ester liquid. DPE paper enhances thermal stability, improves dielectric characteristics, and facilitates faster drying and liquid impregnation rates while maintaining excellent mechanical properties for manufacturability. Read more about DPE here.
NOMEX® High-Temperature Insulation Materials are non-cellulose products. Nomex® products have a thermal class of 180 °C, and its long-term resistance to high temperatures extends the life of electrical equipment, reduces premature failures, and safeguards in unforeseen electrical stress situations. Outstanding electrical and mechanical properties and the lack of degradation products like water or gas are some of the additional features of Nomex® fiber-based products. Weidmann is a contractual distributor for Nomex®, mainly for fluid-impregnated transformers applications.
2. Performed a range of technical services at renewable energy plants
Weidmann has performed a range of technical services at renewable energy plants, including:
Fleet and condition assessments to identify potential issues and loss of life on transformers in the field
Specification support to ensure that transformers ordered can handle the demanding environment they will be operating in
Failure analysis when the worst happens
Our engineers have also been involved in developing and testing new transformer designs specifically for renewable energy applications, especially those where harsh environmental conditions are anticipated. Weidmann has provided valuable input into the design process to ensure that these new designs can withstand the rigorous conditions they will operate under during their lifetime without failure.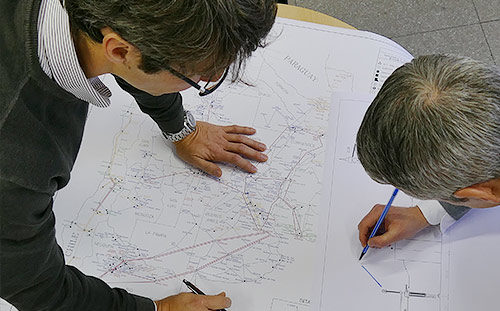 3. Provides monitoring solutions for renewable applications
If you're bringing a renewable energy plant online, you'll want to know if there are issues with your equipment. Weidmann provides monitoring solutions that help you avoid costly issues by detecting and alerting you to potential problems, allowing more time to find a solution before an expensive failure occurs. Online monitoring of a transformer or network can form a vital part of an advanced maintenance plan, increasing your ability to maximize up-time through prioritizing predictive maintenance actions. Not only does this increase efficiency, but it also enables the operator to use accessible data to manage the utilization of assets more effectively.
4. Offer unique engineering services for transformers
In a highly competitive market, manufacturing or operating a transformer has never been more challenging. With reduced budgets, the need for increased reliability and efficiency, plus the focus on environmental factors and new materials, finding the right partner to support your organization is crucial. With a comprehensive service portfolio backed by over 140 years of experience in the transformer sector, Weidmann employs a group of highly skilled engineers at strategic locations worldwide to enable us to support your transformer consulting needs, adding value and expertise when and where you need it. We offer unique transformer services for generation, power, distribution, converter, rectifier, electrical furnace, traction, and drives transformers.
Ensuring your transformer meets customer specifications and can perform reliably and efficiently for many years can be challenging. Weidmann engineers can provide support where and when you need it to ensure that your product meets regulatory and customer specifications.

5. Installed solar panels at our plants
Sustainability is a critical issue in our industry today, and as a supplier, we have a responsibility to ensure that our activities leave a small environmental footprint behind us. For example, our plant in Saltillo, Mexico, completed a trial that uses roof-mounted solar panels to power factory lights. The relatively small system has successfully powered more than 39 32-watt lamps in the facility. Following the success of this trial, we will install autonomous solar-powered lighting without an electric supply outside the facility. The plan is to continue expanding the use of solar generation in Saltillo and other Weidmann facilities around the world.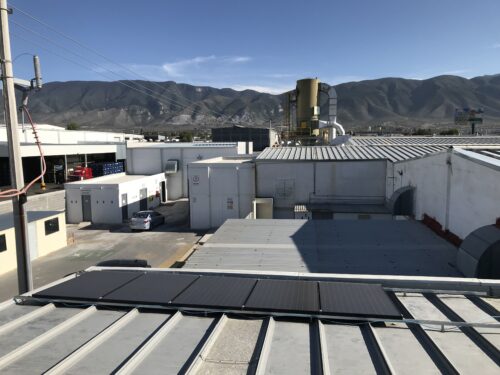 6. Sustainable raw materials and manufacturing
At Weidmann, most of our products are made from 100% softwood fibers (pulp) and water*. We are dedicated to keeping the pulp unbleached and do not add chemicals, formaldehyde, or petroleum-based products to our processes. Our materials are manufactured using the inherent bonding properties of cellulose (hydrogen bonding), eliminating the need for any chemical binders. The manufacturing process uses only water, heat, and pressure.
Weidmann has had an environmental strategy for many years, as evidenced by our ISO 9001 Quality Certification and ISO 14001 Environmental Certification. We were named Vermont's first Environmental Business Leader by the state's Agency of Natural Resources. Among the environmental procedures at our factories, we prohibit the use of any bleach, require the responsible management of withdrawals from local water sources and reuse all of the scrap produced within our facilities.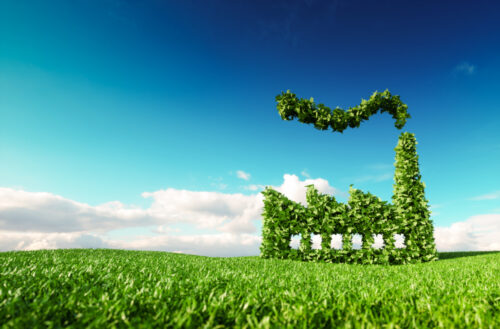 7. Raw materials are transported by rail
Our commitment to reducing our environmental impact doesn't stop at using cellulose–based products. We also get the raw materials delivered directly to our headquarters in Rapperswil by rail. Trains are much more efficient in terms of fuel consumption, and they generate far less pollution. In fact, a single train can carry the equivalent of 280 trucks, making it a very efficient way to move large quantities of materials. This reduces the environmental impact of requiring numerous trucks to be on the road: the carbon footprint is lowered, traffic congestion is alleviated, and air pollution is decreased.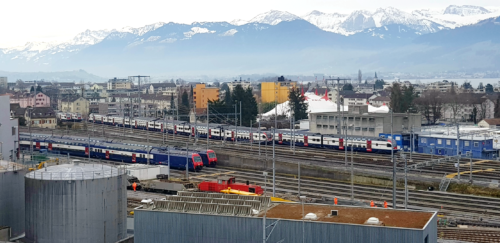 8. Leading the transition to electric rail
Weidmann is at the forefront of helping to make the transition from fossil fuels to electricity as a source of power for trains. Weidmann provides insulation materials for traction transformers, helping to facilitate the process and making it easier for countries and companies to switch to electric trains. This is crucial because electric trains are more sustainable and environmentally friendly than their fossil fuel counterparts. Weidmann's insulation materials are designed to withstand exposure to electricity and intense heat and cold, making them ideal for this application. In addition, Weidmann's products can help to improve the efficiency of existing transit infrastructure, making the transition to electric trains even smoother.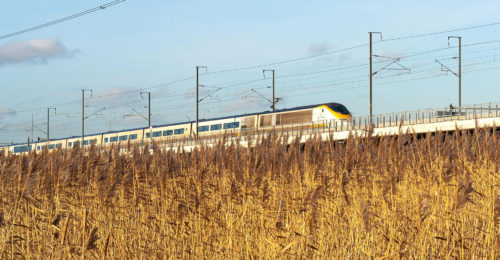 9. Recycling and reusing at production facilities
Weidmann is committed to sustainable practices and taking care of our planet. For example, we recycle paper, plastic, glass, and aluminum at all of our sites around the world to help reduce our environmental impact. We also use reusable pallets in our manufacturing process. These efforts are just a part of our larger commitment to being a responsible business: one that takes care of our planet, its resources, and the people who live here.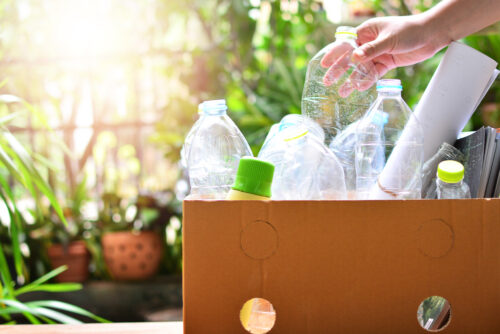 10. Recycling water at our production sites
Water is a vital element in paper and board production. At the first stage of production, it represents 98% of our base material; the remaining 2% is cellulose pulp. Weidmann is committed to the sustainable use of this critical resource.
All Weidmann production sites are strategically located close to natural water sources. Analyzing the amount of water used during the production process has allowed us to implement an efficient water recycling system so we can release the water back to its source. Pressing the pulp mix enables us to recover a maximum amount of water before moving on to the drying process. At the final stage, our Fiber Recovery System has a filter to withhold the fibers so crystal clear water can be released back to its source.

Sustainability is more than just a trend; it's how humanity will thrive in the coming decades. At Weidmann, sustainability is one of our core values. We're committed to reducing CO2 emissions and using renewable resources wherever possible. From using enhanced materials that improve the performance of transformers to investing in installing solar panels, we're committed to a cleaner future. Click here if you want to learn more about Weidmann's products and services.